Small Critical Access Hospital Transitions from CR to DR in Cost Effective way
After 11 years with Fujifilm's CR, Androscoggin Valley Hospital upgraded to DR, capitalizing on the newest functionality to maximize imaging efficiency and ROI. With Fujifilm's latest FDR D-EVO II detectors, the hospital is serving patients faster, with more comfortable exams, lower dose and exceptional image quality.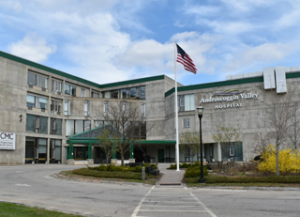 "We have actually reduced radiation by 40 percent compared with CR."
Wayne Couture, Director of Imaging and Cardiopulmonary Services at Androscoggin Valley Hospital.