Long-view digital radiography improving the lives of pediatric patients
Driscoll Children's Hospital, with leading digital X-ray capabilities, was only missing one critical solution in its DR imaging: a long-length DR detector that quickly captured single-exposure full-length images with high quality at gentle dose. With growing demand for scoliosis exams and the current technology lacking in efficacy, the facility introduced the world's first long-length DR detector: Fujifilm's FDR D-EVO GL panel.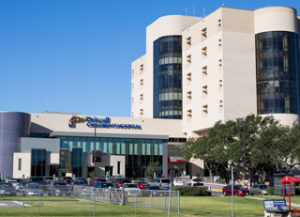 "It was taking us from 15 to 30 minutes, with an average of 21 minutes to do CR for scoliosis images. Once the technologists became comfortable working with the new detector, we got it down to six minutes [with the FDR D-EVO GL]"
— Ernest M. Chavez, Director of Radiology at Driscoll Children's Hospital.