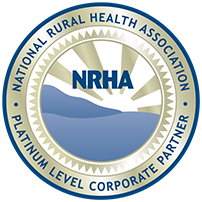 Rural-focused imaging solutions your community can rely on
As a National Rural Health Association Platinum Partner, we understand what it takes for rural health care organizations to provide exceptional care for their patients. Specifically, when it comes to rural diagnostic imaging solutions.
Your community should have the latest and best equipment in their hometown. Let us help you improve your imaging volumes with the imaging equipment your patients need. Critical access hospitals with limited budgets will appreciate our all-inclusive comprehensive pricing.
You will find no better rural health partner than Fujifilm. We are dedicated to improving advanced imaging access and quality for rural Americans because for us, convenient and fast patient care is critical.
Interested in a free professional site consultation? Click here for more information.