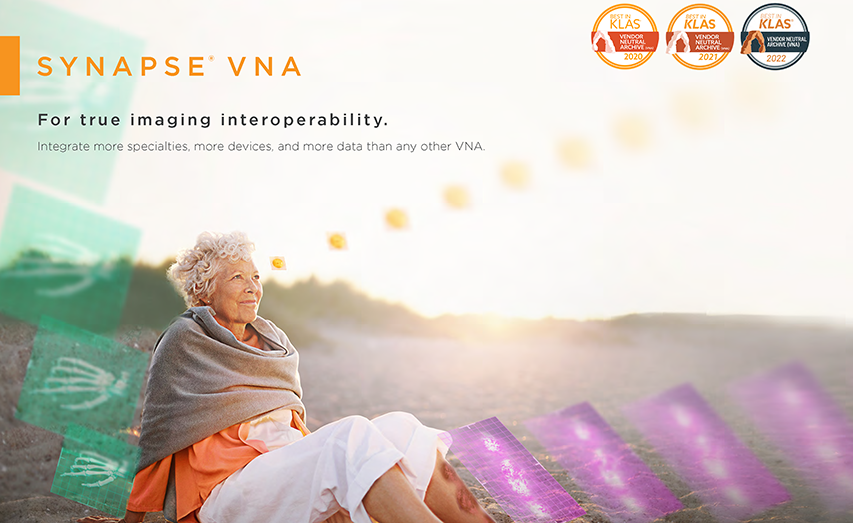 DICOM is only a fraction of the clinical content needed to create a complete patient imaging record. For specialty departments, such as pathology, dermatology, orthopedics, and ophthalmology, non-DICOM content like photos, videos, and reports are also essential.
By powering true imaging interoperability, our award-winning medical imaging management archive seamlessly connects content from across the care continuum to make it easier than ever to see the complete picture of patient health.
In addition to connecting content acquired from specialty departments, the vendor-neutral archive integrates more devices and data than any other VNA. In fact, through Synapse VNA's Connext Mobile app, clinicians can use their mobile devices for secure image and data capture wherever and whenever needed.
Synapse VNA also eliminates the need for costly data migrations, reduces storage management expenses through its patented image life cycle management technology, and effectively balances data security with workflow efficiency.