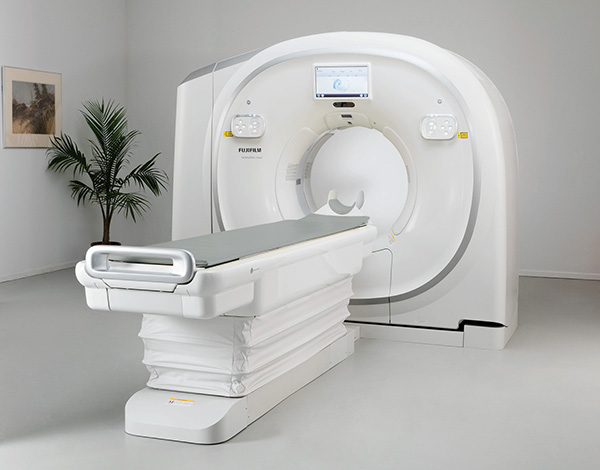 Lateral Shift Table, ± 10cm.
IntelliCenter Auto-Lateral Shift Table is the only standard table that can shift up to ± 10cm laterally (20cm total range) to:
Assist patient positioning
Reduce dose*
Improve spatial resolution
Multi-Bowtie Filters.
Multi-Bowtie filter size selection, based on anatomy to be imaged, reduces radiation dose* in areas outside the filter's field of view. When used together with the auto lateral shift table, off-center anatomy can be brought to iso-center and the smallest bow-tie filter utilized.
Intelli EC Plus.
Fujifilm's proprietary 3D mA modulation technology, Intelli EC, automatically modulates mA to lower individual patient dose levels depending on patient anatomy and size and considering the level of iterative reconstruction selected. Intelli EC Plus can be set to provide real-time control of mA, to achieve a constant Noise Standard-Deviation in the resulting images.