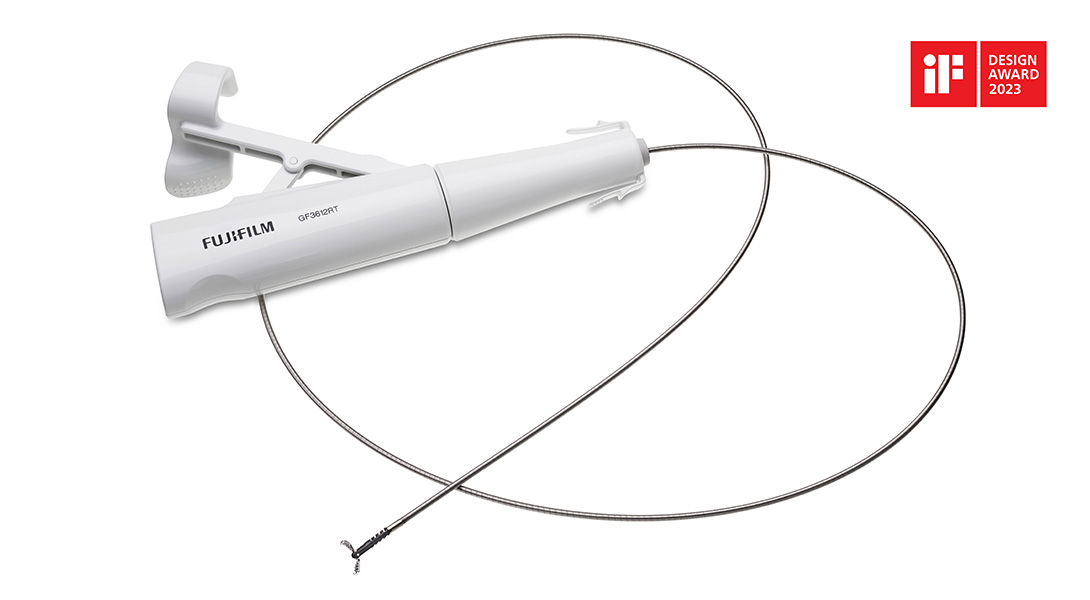 The TRACMOTION single-use retraction device for Endoscopic Submucosal Dissection (ESD) is designed to facilitate enhanced visualization and simplify the lesion excision process to allow for greater control and maneuverability during ESD procedures.
TRACMOTION is equipped with 360° rotatable jaws, enabling easy grasping and re-grasping of large lesions during ESD, simplifying the lesion extraction process and offering the potential to reduce ESD procedure time.
With TRACMOTION, an endoscopist uses simple, single-hand movements to control the distal end of the  device independent of the endoscope's movement. TRACMOTION can hold tissue during ESD without  complicated locking mechanisms to add efficiency during the procedure, and may allow for en bloc extraction while reducing the amount of lifting agent, the number of device exchanges, and the procedure time.
What sets TRACMOTION apart?
360° rotation
Ability to grasp & re-grasp tissue
Precise movement in channel, independent of endoscope's movement
No locking mechanisms needed
Single operator capability
Simple, intuitive, single-hand movements
Potential for easier, faster procedures with better visualization
TRACMOTION Product Specifications
| | |
| --- | --- |
| Maximum Insertion Portion Outer Diameter | Working Length |
| 3.6mm | 1,240mm |
Compatible Endoscope Specifications
| | | |
| --- | --- | --- |
| Number of Instrument Channels | Minimum Instrument Channel Diameter | Working Length |
| 2 | 3.7mm | 1,030mm |