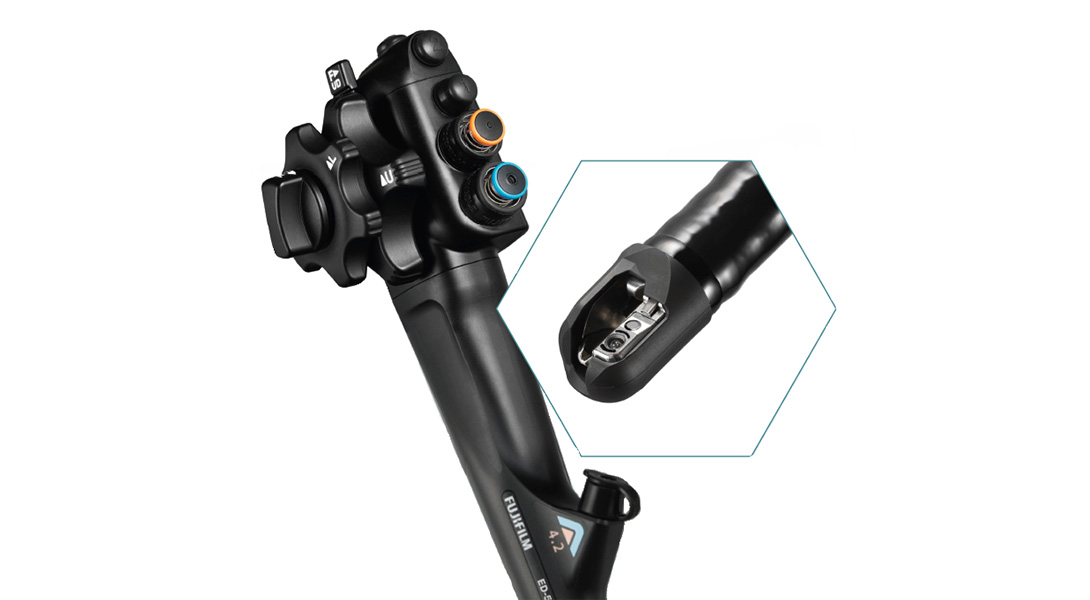 Smooth instrument channel to ease advancement of the largest ERCP devices
The Fujifilm ED-580XT Duodenoscope is designed to address challenges associated with access, exploration, and treatment of diseases in the pancreatico-biliary system by incorporating an unparalleled combination of:
Advance force transmission within the insertion tube
Exceptional distal tip articulation to gain and maintain access to the papilla
A smooth working channel
Direct elevator responsiveness to achieve cannulation efficiently.
Improved Access for Cleaning
The ED-580XT Duodenoscope features a removable single use distal end cap for easy access during cleaning, and a sealed elevator mechanism to help prevent bioburden build-up on and around the elevator wire.
Advanced Visualization for Precision Cannulation
From the visual orientation and field of view to the elevator movement, the ED-580XT Duodenoscope provides true precision and control during cannulation.
The ED-580XT Duodenoscope runs on the ELUXEO Endoscopic Video Imaging System. Take advantage of ELUXEO's innovative 4-LED Multi-Light illumination technology for the highest quality images, and video displayed in full HD. The ED-580XT Duodenoscope is also compatible with the Fujifilm VP-4440HD processor.