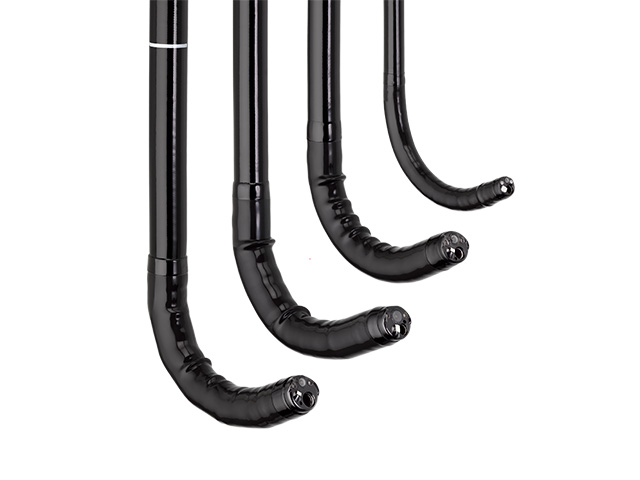 Fujifilm's full line of 700 Series Gastroscopes combines unparalleled visualization capability with exceptional maneuverability and control to streamline access and facilitate detection, enabling physicians to address a full range of gastrointestinal conditions.
Fujifilm's full line of Gastroscopes includes:
EG-760R Routine Gastroscope
EG-760CT Multi-purpose Treatment Gastroscope
EG-760Z Zoom Gastroscope
EG-740N Ultra Slim Gastroscope
EI-740D/S Dual Channel endoscope*
From the therapeutic EG-760CT gastroscope providing superior therapeutic accessibility with an integrated forward water jet port and ample suction flow, to the ultra slim EG-740N gastroscope with a 5.8mm distal tip diameter and an impressive 2.4mm working channel, the ELUXEO 700 Series Gastroscopes offer maximum performance with advanced force transmission and reliable retroflexion, all in a lightweight design for treatment in both routine and complex cases across a wide variety of anatomy.
And all Fujifilm 700 Series Gastroscopes are powered by ELUXEO® Endoscopic Imaging System LED Multi-Light technology, offering brilliant image clarity in White Light, as well as LCI® and BLI imaging modes.
* The Fujifilm EI-740D/S Dual Channel Scope is the first dual channel scope FDA-cleared for use in both upper and lower GI applications.