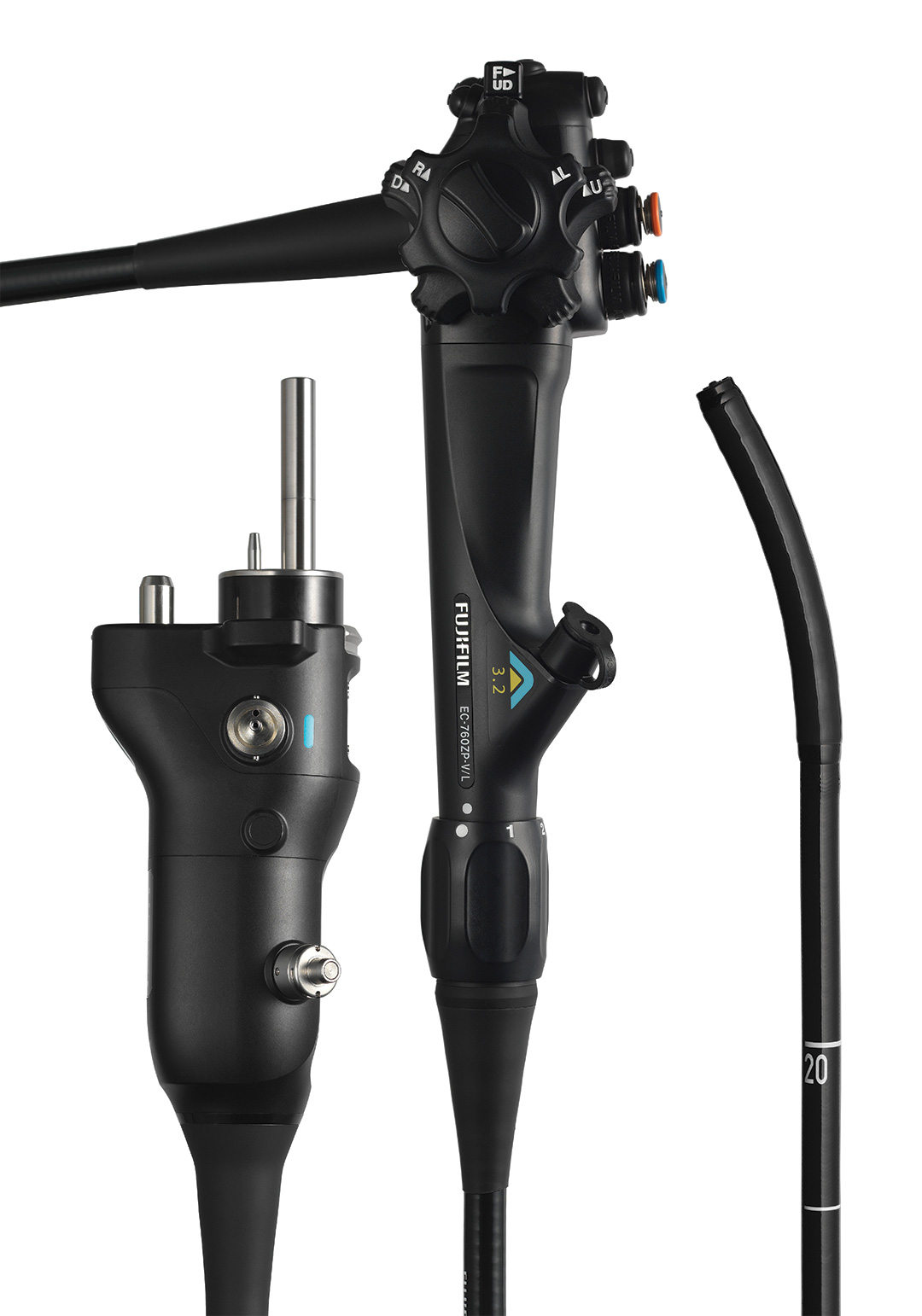 ELUXEO 700 Series Colonoscopes Combine Optimized Features to Give You More

The variable stiffness adjustment capability of the ELUXEO 700 Series Colonoscopes enables instant adjustment when navigating the colon. Combined with the advanced force transmission and adaptive bending technology found in Fujifilm's 700 Series Colonoscopes, these controls offer direct translation for force and torque: engineered to help endoscopists minimize looping during procedures and support the ability to reach the cecum as quickly as possible, focusing more time on examination, detection, and treatment during withdrawal.
Forward water jets found on all ELUXEO 760 Series Colonoscopes provide optimal force to quickly clear debris, along with ample suction capability to keep the exam area clear in challenging situations.
The 700 Series of Fujifilm colonoscopes runs on the ELUXEO Endoscopic Video Imaging System with one-step connection. Discover the power of ELUXEO's innovative 4-LED Multi-Light illumination technology, enabling the highest quality White Light images displayed in full HD, and view examples of extraordinary images using one-touch Linked Color Imaging (LCI®) and Blue Light Imaging (BLI®) capabilities.